Moving across the country is not an easy thing to handle. It comes with a lot of obstacles and requires excellent organizational skills. Vector Movers have plenty of experience in cross-country relocation, which means we are well prepared for handling all kinds of residential and commercial cross-country moves. We know that moving cross country can be a very stressful event in your life and we are here to help eliminate some of that stress. When looking for the cheapest way to move across the country, remember you may just get what you pay for. Our role is to provide quality moving service you can trust in. We want to show you how we can be your cross country movers NJ.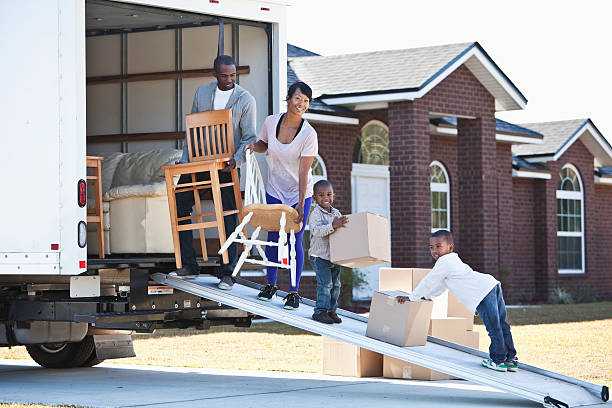 Safety
You will want cross-country movers NJ you can trust to be in charge of your precious belongings. Our employees are background-checked and provide moving services NJ that are far superior to their competitors. We have a training philosophy that has team members work together and train together. The time of Vector Movers NJ is dedicated to training our employees to the highest level. We want them to truly understand how the entire process works and be able to work with you on any aspect which you may have questions about.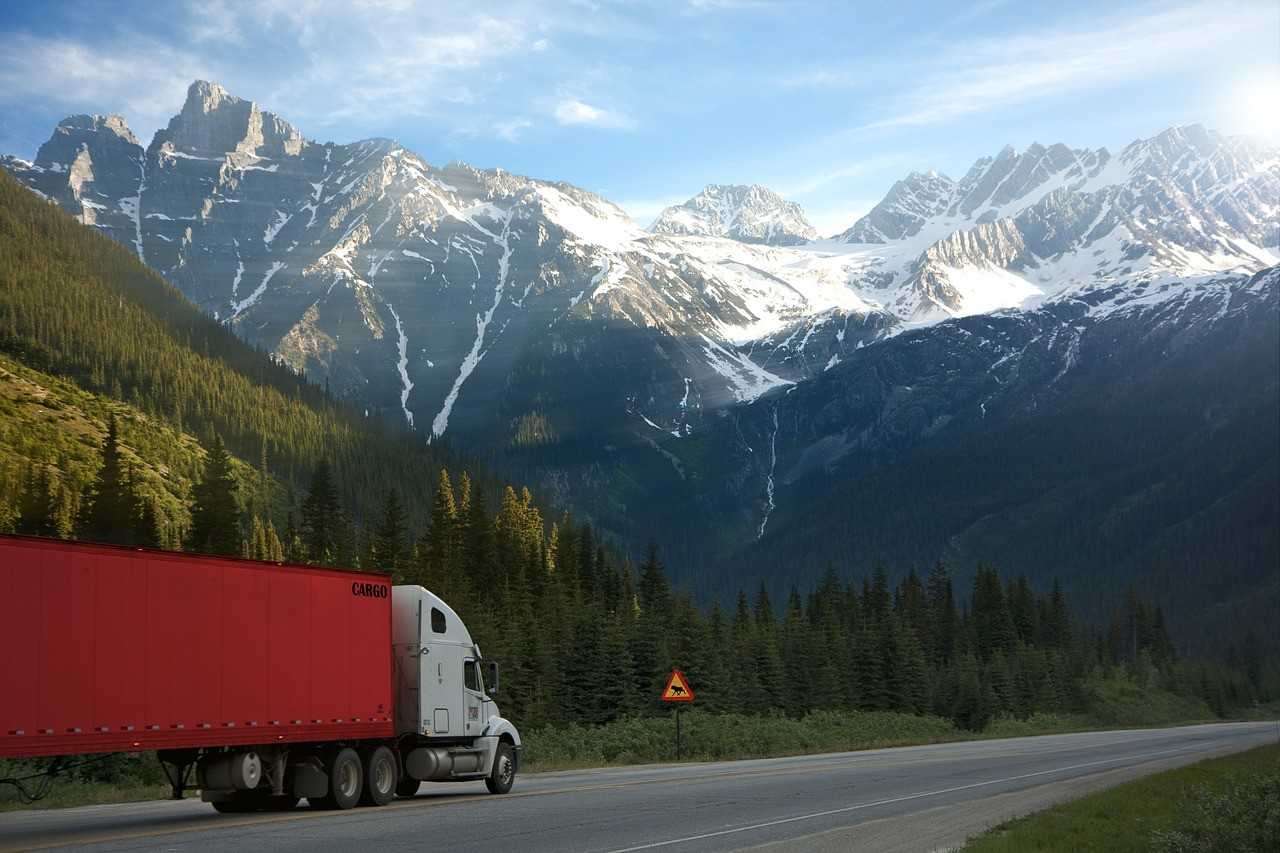 Our movers shadow experienced cross country movers NJ to see how best to package, wrap, move, and load household items. They learn the ins and outs of a proper move and get plenty of hands-on experience prior to completing a move without experienced workers. We are licensed, insured, and bonded and will take the utmost care of your belongings.
Why Choose Our Vector Cross Country Movers NJ?
Vector Movers NJ are not only highly skilled in the moving process but we are also extremely efficient in what we do. We are one of the best-rated cross country moving companies in New Jersey. Our customers continue to come back and provide repeat business. You can see what our customers have to say by checking out Yelp reviews, where we have maintained a 5-star rating. You can also check out the Better Business Bureau website and see that we have an A+ rating, which is not easy to achieve and even harder to maintain.
We treat our customers the right way and we want to ensure they will come back and bring our business to both their friends and family. Our customers are the only reason we are here and the only reason we will stay here is to keep them satisfied with our services.
Specialty Moves
We can also provide specialty moves for those with fine art or delicate instruments like pianos. Finding cross country piano movers NJ can be a challenge. It's quite challenging to find and hire movers who offer 30 days of free storage. Vector Moving – cross country moving company provides all of this and more. If you need packing materials, we can ship them out in advance and allow you to pay for all services on one invoice.
We know that your time is valuable and that is why we pride ourselves on our speed and efficiency. The cheapest interstate moving companies NJ do not always equate with the best cross country movers NJ, so make sure to do your research and ensure that you have a reliable group that is trustworthy.
Moving Tips For A Country-Wide Move
When moving with the best cross country movers, like Vector Moving, you find some great cross country moving tips that you want to pass along, and here are a few:
Reserve your

moving company NJ

on time, approximately 4 weeks in advance would be ideal. Popular interstate moving companies NJ are always in demand, especially during the peak season (from June to August). And they are not popular for no reason.




Clean each room after the space has been cleared. You may not get your deposit back unless you clean up.

Get rid of unwanted stuff

in order to cut moving costs and save time on the moving day. This is very important when moving into a smaller space. Consider selling, donating, tossing…

Clean up

. You do not want your movers to move your dirt across the country. Clean your belongings

before packing them

. Also, clean the home you are leaving. It is not OK to leave your dirt for the next owners or tenants to clean.

Have a

checklist

of things you need to complete and follow them during the move.

If you are in an urban area, park your car out front overnight to secure premium parking for the moving truck in the morning.

Set aside a few items you will need during the travel and immediately after arrival, such as electronic devices and chargers, medication, one outfit, documents, and even valuables. No matter how trustworthy your cross-country movers NJ are,

valuables should always be kept close

.

After the movers depart with your belongings,

have your phone at all times

to keep in touch with them.
Packing tips from experienced cross country movers NJ
The farther you move, the more attention and effort you need to invest in packing. Our

professional packers NJ

can do it for you. They definitely have more experience which guarantees maximal efficiency.




Check the inventory list as you unpack, to make sure the movers have delivered everything.

Keep clothes on hangers and wrap the ends with large trash bags for easy removal and easy setup in your new closet.

Use linens and clothes to help cushion and wrap fragile items to maximize space and save on packing materials.

Use all the boxes, bags, and cases you already have in your house if you wish to save money, making sure they are durable enough for the items they are protecting.

Don't forget to label all boxes clearly using a permanent marker. Write down what is in each box to save both your time and money. You would be surprised by how many people find buying new stuff easier than searching through boxes to find what they need.

 
Researching the location
When deciding which town or neighborhood to choose for your new home, there are numerous things to take into consideration. When moving across the country, people often know very little about their new location. If you are one of those people, it is necessary that you do your homework.
What to investigate
Crime rates

: The last thing you and your family need is to feel unsafe in your own home. One of the most important tasks to complete before choosing a place to live is checking the statistics regarding crime rates in the area you are interested in.

Schools:

If you have or plan to have children, their education should be a priority. The performance of a local school can tell you a lot hireabout the area. You can simply check their quality on the Internet before you decide to hire cross country movers NJ. For example, SchoolDigger is one of many useful websites that offer this kind of information.

Homes:

First, establish your budget. Otherwise, you will be disappointed when you realize your dream home is way out of your price range. Check real estate listings, take virtual tours, find a reliable agent and take all the necessary precautions, whether you decide to buy or rent a home.

Traffic:

It is important to know how to get to work, school, and other places you regularly go to. Find out how public transportation is organized and how long the ride usually takes.

First-hand experience:

Nothing is quite like first-hand experience. Visit all the locations (schools, neighborhoods, etc) personally and take notes. Pay attention to every detail, ask the locals what they think. Weigh out the pros and cons and take some time to process everything you learned before making the final decision.
When you find a new place to call home, pay close attention to the potential moving obstacles. You should inform your cross country movers from NJ about any difficulties such as steep stairs and small doorways. If there is no elevator or your new house is hard to access, your movers should know. Moreover, try to make sure they have a place to park at the new location. Getting there before the movers enable you to receive them prepared.
Expect the unexpected
The longer the cross country moves the more unpredictable it is. After years of experience, we cannot be surprised but you can unless you accept the possibility of unwanted surprises. Always give yourself more time than you think you need in case of complications. For instance, there could be delays due to extreme weather conditions or heavy traffic. Finding cheap NJ movers you can trust could take more time than you hoped.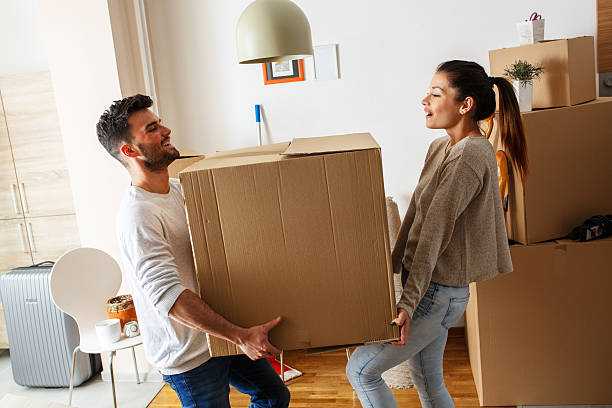 T
There may not be enough space in your new place for all your belongings. In case something you did not count on comes up, there is no reason to panic. Whatever happens, know that there is always a solution that cross country movers NJ can offer.
Contact our cross country movers NJ and get a price quote
When you are ready to start planning the big move, give us a call at 201-266-3666 and we will be glad to talk to you about all of your cross country moving needs, costs, and options. You may wonder how much it costs to move across the country and we can help you determine that cost. We will get you the best price for the move you require and we will help with as much or as little as you need. You can also get a cross country moving quote on this website in the request a quote box. Our relocation specialists will be happy to answer any questions you may have and price your quote with no hidden fees. Honesty and communication guarantee precise moving quotes. We honor our quotes and never tack on any extra charges.
Not convinced – here's something to bear in mind
Moving across the country is much less fun than traveling across the country. Planning a cross-country move is more complex than planning a short-distance one. It takes much more than packing a few suitcases. Plus, you cannot possibly do it alone. Your friends and family might be willing to help, although, let's face it, it's an inconvenience. Furthermore, they could have even less experience than you. Besides, you will owe them a huge favor afterward. Only by working with a reliable interstate moving company NJ can you get the best results. Therefore, choose your help wisely, plan ahead, and let us take care of everything else.
FAQ
How many miles is considered a cross country move?
A cross-country move is typically considered long-distance when it covers more than 400 miles. These types of moves are also known as long-haul or interstate moves, depending on the distance and destination. Local moves, on the other hand, are generally shorter, typically encompassing distances of 100 miles or less.
Is moving cross-country expensive?
Moving cross-country can be expensive. On average, renting a truck costs around 2,700 to 5,700. However, the total cost depends on factors such as truck size and your location.
How are moving quotes calculated?
Moving quotes are calculated based on factors like the weight of the shipment, the distance between the origin and destination, and labor costs. For interstate moves, these factors are essential in determining the final price. On the other hand, local moves are usually based on an hourly flat rate.
What is Vector Movers NJ's experience with cross-country moves?
Vector Movers NJ has extensive experience in handling both residential and commercial cross-country moves. They are well-prepared to handle all kinds of obstacles that may arise during the moving process.