Hudson County Movers
Vector Movers NJ is featured and trusted New Jersey moving company on following accredited consumer service sites by people
If you are looking for a quality moving service in Hudson County, then look no further than Vector Movers NJ. Our movers have a reputation for quality work that is also affordable. Vector Movers services can be customized to meet your exact needs. Don't pay more than you need. Pay for services that are quoted and not a penny more, with a guarantee of no hidden fees. This Hudson moving company is capable of specialty services like piano moving and high-end furniture moving. We even provide help with the relocation of fine art and other precious valuables. We are bonded, insured, and licensed to transport your home to a new location, regardless if it is local and only a mile down the road or 1,000 miles down the road for a long distance haul.
Cities that Vector Movers Serves
Hudson movers at Vector Movers serve the cities, along with the rest of the nation:
Bayonne
East Newark
Guttenberg
Harrison
Hoboken
Jersey City
Kearny
North Bergen
Secaucus
Union City
Weehawken
W. New York
Why should you Choose Hudson Moving Services?
Our moving company is a top-rated business that has been highly accepted in the community. Our Better Business Bureau (BBB) rating is an A+ and our Yelp reviews are 5 stars. These rating services are from our customers and feel free to read them to determine what people really think. Our seamless transition in any of the most stressful situations you can imagine is guaranteed. We are committed to excellence in all that we do here in Hudson County.
You should hire professionals that care about your move and needs. We are certain that you will be completely satisfied from start-to-finish. We train our employees on the Vector Movers philosophy and we ensure that you will have highly-trained and efficient movers treating your goods with the utmost care. You don't want a couple of guys and a truck, but rather highly skilled and dedicated moving specialists that truly care about your moving needs.
Vector Movers Service Benefits
Our Hudson County Movers provide all-inclusive moving services along with storage service, for your needs.
One month of storage for free is provided with your quote.
We also provide specialized services for rare, expensive, or extremely fragile items that need special handling. Pianos and high-end art pieces are items we can move flawlessly.
During our loading and unloading, we wrap items and provide cushioning where it is needed most.
We are always on-time and we are never done with the job until you are completely satisfied.
Whether you are moving out of Jersey City or Bayonne, we have the services and the skills to get the job done quickly and at a fair price. Our dedicated team can provide you with a detailed quote that has no hidden agenda.
We can pack for you or you can do the packing and leave the heavy lifting and driving to us.
Residential or Commercial Hudson Movers
It doesn't matter if we are moving your family home or your family business. Tell us what you require from us and we will make sure that we make those requests become a reality. Our job is not complete until we have exceeded your expectations. Packing and shipping are part of the package, but maybe you also require storage for a short period of time. Just ask, as we can usually accommodate any requests for storage and then a secondary move from storage to your new location. We provide 30 days of free storage. We will unpack and unwrap the furniture and place it in the areas that you designate. The process is highly efficient and seamless on your end. You call the shots and we aim to please.
Trust
Trust us with your home moving and business moving needs. We are a fast-growing company that has been recommended by word-of-mouth and not misleading advertising. Our reviews speak for themselves and we hope that you will also speak highly of us after your move. That is why we will bend over backward to provide the services and treatment that you deserve. We want you to be repeat customers and we want your friends and family to use us for any of their impending moves. Our reputation is all that we have as a moving company and we want Vector Movers NJ to stand for quality and dependability. We want New Jersey to be proud to have us in their state and we want you to feel proud as one of our customers. If you are not completely satisfied with any particular aspect of our service, please let us know so we can try and make it right. We want you as a customer for life.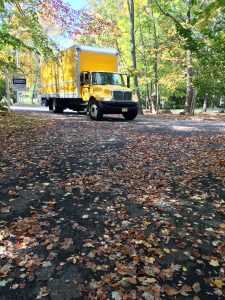 Call us at Vector Movers for a specialized quote to address your moving and storage needs. You can also fill out our online form to get a free moving estimate from one of our relocation experts. No matter how big or how small the job, we are the one to call on at 201-266-3666 or here on our site that you are visiting. Check the request a quote box and we can get you a quote online with no hidden fees.