HIRE THE BEST PRINCETON MOVING COMPANY
Are you planning a move to or from Princeton, New Jersey? Let us help! We love this historic NJ town and have the experience to get you and your belongings to your new location. Say goodbye to moving stress when you hire Vector for your next move in Princeton NJ.
We provide best-in-class customer service, guaranteed online quote form, and moving expertise you won't find anywhere else. You'll be in control of your local move from start to finish.
Get a Princeton moving quote today to see how affordable your next move can be!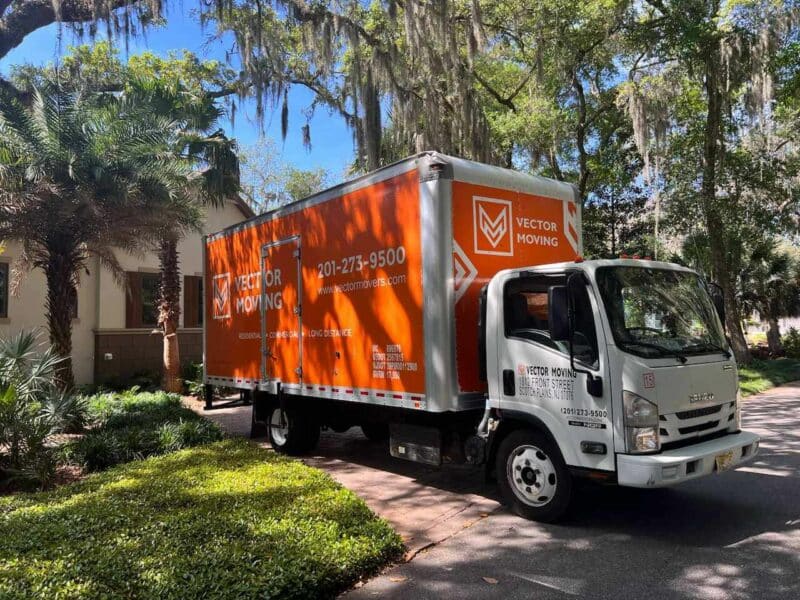 AFFORDABLE PRINCETON MOVING DONE RIGHT
Residential and commercial moving can be complex, even if you have a studio apartment or small retail store. Hiring a moving company to help you plan, coordinate transport, and even help with packing can help you save time, stress, and money.
Getting the professional moving solutions you need from Princeton Mover is easy. It all starts with a risk-free quote.
PRINCETON MOVING SERVICES
Do you need to move the contents of your home, business, or storage unit? We provide end-to-end moving assistance to the residents and businesses of Princeton.
Princeton Residential Movers
We provide comprehensive home moving services to ensure that your belongings, from delicate artwork to heavy furniture, arrives safely and rest securely at its destination.
Princeton Apartment Movers
Multiple flights of stairs? Old building? Limited parking? No problem! We have years of experience moving Princeton apartments.
Princeton Local Movers
Whether you move across town or just across the street, with Vector Movers NJ, you'll get the best local moving services in Princeton NJ.
Princeton Long Distance Movers
Near or far, the experienced long-distance movers in Princeton can help you get your possessions anywhere in the country.
Princeton Office Movers
We make moving job your office quick and easy. Reduce downtime, and get equipment and inventory where it needs to go with Vector.
Princeton Commercial Movers
From retail stores to commercial warehouses, Princeton moving company can help you move your business operations smoothly and efficiently.
Princeton Packing Services
Hiring packing pros for your next move could save you dozens of hours of work. Learn more about our services in Princeton NJ.
Princeton Storage Services
Need to store some of your non-essential belongings? We can help. Ask your moving coordinator about our selection of storage company.
WHAT PRINCETON CUSTOMERS SAY ABOUT VECTOR
"If I could give *more* than 5 stars to a Vector, I would. From start to finish, the experience was beyond our expectations."
WHY IS VECTOR THE BEST MOVING COMPANY IN PRINCETON?
Affordable moving and storage services you can rely on
Friendly and open communication
Specialized moving services for heavy, fragile, or oddly-shaped objects like pianos
Respect for your belongings
Fully insured
Prompt arrival and we won't leave until you are 100% satisfied
Fair and guaranteed quotes with NO hidden fees.
Free estimate
Vector Movers NJ Is Featured And Trusted New Jersey Moving Company On Following Accredited Consumer Service Sites By People
WHY PRINCETON, NJ IS A GREAT PLACE TO LIVE
Princeton is home to one of the most prestigious universities in the world, Princeton University, which has a long and storied history. The town itself is also full of historic landmarks, including the Princeton Battle Monument and the Princeton Battlefield State Park.
The Princeton area is home to numerous businesses and organizations, including pharmaceutical companies, financial firms, and research institutions, which provide a robust job market for residents.
Princeton is home to excellent public and private schools, making it an attractive destination for families.
Princeton offers a variety of family-friendly attractions, including the Princeton University Art Museum, the Princeton Garden Theatre, and the D&R Canal State Park.
The town is known for its vibrant arts scene, with numerous galleries, theaters, and music venues showcasing the work of local artists.
Princeton is surrounded by beautiful parks and natural areas, including the Delaware and Raritan Canal State Park and the Sourland Mountain Preserve, which offer opportunities for hiking, biking, and other outdoor activities.
Located between Philadelphia and New York City, Princeton provides easy access to these major metropolitan areas, making it a great home base for those who want to take advantage of all that the East Coast has to offer.
WHY MOVE WITH VECTOR IN PRINCETON?
Moving can be a stressful and overwhelming experience, but partnering with Vector Movers NJ in Princeton can make the process smoother and more efficient.
Not only do we offer affordable rates, but we also provide reliable and professional service. With guaranteed quotes, you can rest assured that there won't be any unexpected costs or surprises along the way.
Additionally, Vector is equipped with the necessary tools and equipment to handle your belongings carefully, ensuring that everything arrives at your house safely and intact. 
By choosing a reputable moving company like Vector Movers NJ, you can take the hassle out of your move and focus on settling into your new home or business in Princeton.
FAQ
How can I get a quote for my move in Princeton?
You can get a Princeton moving quote by visiting our website and filling out the form provided. The quote is risk-free and guaranteed, with no hidden fees.
Can Vector Movers NJ help with packing?
Yes, we offer professional packing services that can save you dozens of work hours. Our team is experienced in packing various items, from delicate artwork to heavy furniture.
Do you offer storage services?
Yes, we offer a selection of storage services. If you need to store some of your non-essential belongings, we can help. Please ask your moving coordinator about our storage services.
What areas does Vector Movers NJ serve?
In addition to Princeton, Vector Movers NJ serves a variety of areas in New Jersey, including Hudson, Essex, Bergen, Union, Passaic, Middlesex, and Morris.
How can I contact Vector Movers NJ?
You can reach us by phone at 609-608-0668 or by email at info@vectormoversnj.com. Our office is located at 475 Wall St, Princeton, NJ 08540.