Lyndhurst is a popular town located in Bergen County, NJ. It is home to about 19,000 people and has been growing steadily for many years. Vector has been helping people and businesses move in Lyndhurst for years and we are ready to help you. We know the area and have the skills and experience to complete your move fast and easily.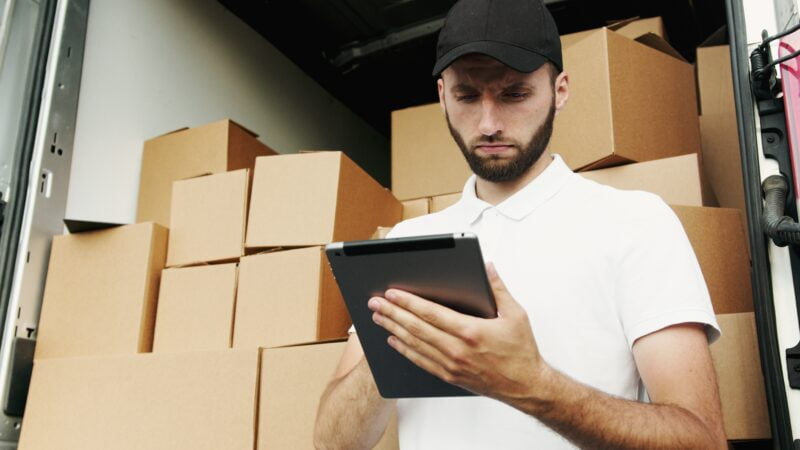 Vector takes much of the stress out of moving with our simple, personalized approach. First, a trained moving coordinator will work with you to plan your move around your inventory, budget, and schedule. Then we assign the perfect-size moving team for the job. This way you get everything you need and nothing you don't.
Communication is also critical. That's why we'll keep you updated on your move status from the planning phase through the end of the move.
Moving in Lyndhurst can be a safe and comfortable experience. Get in touch with Vector to start your move today!
Lyndhurst Moving Services
Vector Movers NJ provides comprehensive moving options for the residents and businesses of Lyndhurst.
Lyndhurst Residential Movers
Moving your home has never been easier or more convenient than with the professionals at Vector.
Lyndhurst Apartment Movers
Leave the tight corners and heavy lifting to the professionals. We can help you move any size apartment in Lyndhurst.
Lyndhurst Local Movers
Short-distance moving in Lyndhurst can be quick and easy – if you hire the moving pros at Vector that is!
Lyndhurst Long Distance Movers
Interstate or coast to coast, our long-distance moving teams will help you plan and execute your move without hassle or delay!
Lyndhurst Office Movers
Why hire Vector for your next office move? Reduced downtime and inconvenience for you and your customers!
Lyndhurst Commercial Movers
Whether you have a retail store, warehouse or a large inventory, we can help you move your commercial enterprise from A to B.
Lyndhurst Packing Services
Professional packing services from Vector can help you save tons of time and energy during your next move.
Lyndhurst Storage Services
Want to reduce stress during your move? Store non-essential belongings with Vector!
WHAT LYNDHURST CUSTOMERS SAY ABOUT VECTOR
"They work very efficiently and we had no issues whatsoever. Communication was easy throughout the process — loved the heads up text before the movers arrived."
The Benefits of Hiring Vector Movers for Your Next Move
Affordable, top-rated moving services
Fast and transparent communication
One month of FREE storage included in your quote
Special moving services for all those heavy, fragile, or oddly-shaped objects (like pianos)
Friendly moving teams you'll love
Prompt arrival, quick completion
NO hidden fees
Vector Movers NJ is a licensed and insured moving company that provides comprehensive moving services to Lyndhurst, NJ. Check us out!
About Lyndhurst NJ
Lyndhurst is a historic town in Bergen County with many diverse neighborhoods, shopping areas, career opportunities, sports arenas and parks.
Lyndhurst has a long history of industrial and metal products manufacturing
Lyndhurst is home to many popular and well-known NJ small businesses like the Lyndhurst Pastry Shop, Mazur Bakery and Medieval Times.
Several prominent radio stations and telecomm agencies have transmitters and towers in and around the city
Town mascot and names include the Lyndhurst Golden Bears/Lyndhurst Post 139/Lyndhurst Cubs
Riverside County Park is an 85-acre recreation area featuring playgrounds, athletic facilities, and other amenities.
The Lyndhurst school district comprises 8 K-12 public schools and a few private schools, as well as Bergen Community College.
Lyndhurst is home to the following locations on the National Register of Historic Places: River Road School – 400 Riverside Avenue (added 1977), Jacob W. Van Winkle House – 316 Riverside Avenue (added 1983), Jeremiah J. Yeareance House – 410 Riverside Avenue (added 1986)
Why Move with Vector in Lyndhurst?
Vector Movers NJ is the top-rated moving company in Lyndhurst because we understand how important personalized, transparent service is. With us you'll get a safe and secure move that can get you started the right way in your new home or office.
No move is too big or too small, and we are happy to accommodate any requests.
If you want the best moving services in Lyndhurst and a skilled, affordable and reliable moving company to provide them, then get in touch with Vector Movers NJ today.