Paramus is a large suburban town in Bergen County, NJ and one of the most popular shipping destinations in the country. For great pricing and great service, Vector Movers NJ is the perfect moving solution for your next move to or from Paramus. We know the area well and can get your move done fast.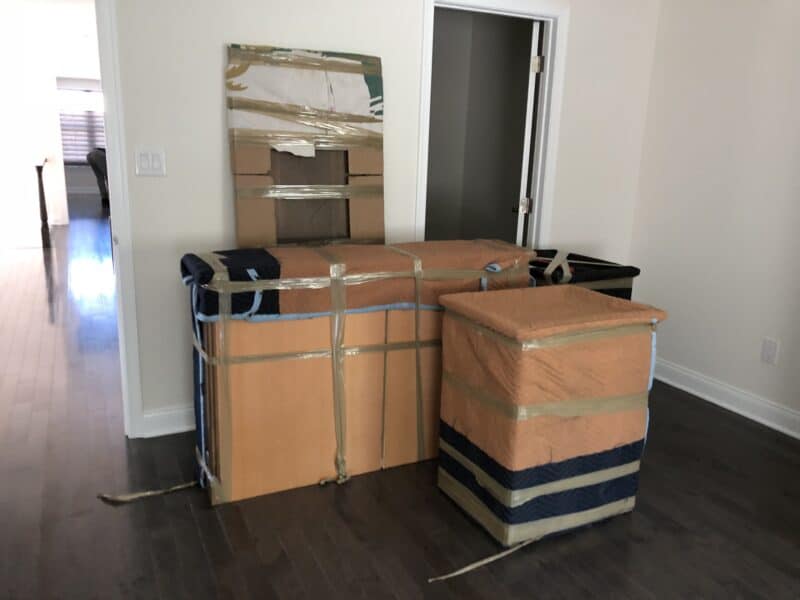 Vector will take the stress out of your move with our comprehensive moving process. We'll pair you with a qualified moving coordinator to plan your move around your inventory, timeline and budget.
You'll also get the right-size move for the job to ensure that you get the most efficient move for your needs. We will also keep you updated every step of the way, because peace of mind matters on moving day!
Moving is different with Vector. We guarantee a safe and comfortable experience, so give us a call today!
Paramus Moving Services
Vector Movers NJ provides comprehensive moving services for the residents and businesses of Paramus.
Paramus Residential Movers
You're in good hands when you choose the professionals at Vector Movers NJ for your next home move!
Paramus Apartment Movers
We take the hassle out of moving your apartment. We guarantee efficient service and affordable pricing.
Paramus Local Movers
Don't let short-distance moves stress you out. We can help you move quickly and easily in Paramus.
Paramus Long Distance Movers
No move is too-far for the pros at Vector. We'll help you plan, coordinate and complete your next long-distance move.
Paramus Office Movers
Less downtime. Less inconvenience. The experienced team at Vector can help you move your office with minimal hassle to you or your customers.
Paramus Commercial Movers
Whether you need to relocate a retail store, garage or entire commercial warehouse, Vector has your move needs to be covered.
Paramus Packing Services
It's amazing how much time and energy you can save when you leave the packing to the pros!
Paramus Storage Services
Short-term storage for non-essential items is a great way to take the stress out of moving.
WHAT PARAMUS CUSTOMERS SAY ABOUT VECTOR
"They were incredibly efficient while still taking extra care with our furniture. They packed everything expertly and did a great job with our super heavy wardrobe."
The Benefits of Hiring Vector Movers for Your Next Move
Professional movers you can trust
Clear and transparent communication
One month of FREE storage included in your quote
Special moving services for all those heavy, fragile, or oddly-shaped objects (like pianos)
Friendly and respectful moving crews
We always stick to your schedule
NO hidden fees
Vector Movers NJ is a licensed and insured moving company that provides comprehensive moving services to Paramus, NJ. Check us out!
About Paramus NJ
Paramus is a large borough in Bergen County, NJ with a population of approximately 26,000 residents. The Wall Street Journal described it as a 'quintessentially suburban' town, though it does offer a huge array of shopping options and service businesses.
Though Paramus Blue Laws restrict many businesses from opening on Sundays, the area still does more than $6 billion in revenue each year.
Paramus borders Emerson, Fair Lawn, Glen Rock, Hackensack, Maywood, Oradell, Ridgewood, River Edge, Rochelle Park, Saddle Brook and Washington.
Paramus has many stores and malls, including 5 major indoor shopping centers.
Paramus is home to the popular Bergen Performing Arts Center (PAC), which provides a variety of arts and culture services to the surrounding area.
Among its many parks and outdoor areas, Van Saun park is the largest at 146 acres, and offers many sports and recreation options.
Paramus has 8 public schools that serve K-12 students, several private schools, and is home to Bergen Community College.
Why Move with Vector in Paramus?
Because you should always move with the best! We have completed hundreds of moves in Paramus and have the experience and offer some of the most competitive prices around. But what truly sets Vector apart is our personalized approach to moving.
Every customer matters to us. We will listen to your needs, customize the move to your specifications, and always go above and beyond to make your move a success. You deserve to start life off in your new home or office on the right foot.
Vector Movers NJ can help you do that! Call today to see why moving is different with Vector.