Hoboken residents live in a unique area right along the Hudson River and in the midst of an urban downtown district. Hiring local Hoboken movers is the best way to ensure you will get movers that know the terrain and hectic traffic. We are the best Hoboken moving service in the area and we promise to impress you with our efficiency and professionalism. We will also ensure that your items and goods are protected during the move as well, which can be difficult on busy streets and downtown areas.
Why Select Vector Movers as your Hoboken Movers
Vector Movers is an excellent moving company and you don't have to take our word for it. Check out Yelp and see our a review and comments from our customers. You can also check on the Better Business Bureau to see our A+ rating and customer comments.
We pride ourselves in treating our customers fair and making things right. We leave no room for error or complaints because we are not going to leave until the job is done to your satisfaction. Our team is efficient and highly-trained and we will get the job done on time and without any hiccups. We also background-check our employees for safety precautions.
Vector Movers is your Jersey Movers in Hoboken
Our employees are truly like family and we work together as a team when we take on a moving project. We train them in all aspects of moving including packaging, wrapping, and loading into the truck in a manner that protects your items. We also ensure they are trained on how to protect the flooring and walls and doorways they will be moving items through, so as not to cause any damage.
All of our employees are background checked and of the utmost ability to do the job, they are hired to do. Our efficiency will put your mind at ease, while you are in the midst of a move, which can be very stressful. Leave the heavy lifting to the professionals and check one thing off of your list.
Why go with Local Hoboken Moving Companies
We are a local company that hires local employees. This is important, because you will know the people moving you are part of your community. Local means that your money stays in the community and supports the area that you live or lived in. This type of support is what strengthens communities and provides jobs for your local community. We can take your household on a move down the road or a move across the country.
Your moving wish is our command. Our rates are not stuffed with extras that you don't need and we also promise to never have hidden fees in any of our quotes. If we send you a quote with an amount to pay and you agree on this price; this is the price you will pay. We will never come back with extras and hidden fees that you never agreed to when you signed the contract to select us as your Hoboken movers.
Why Hire Professionals
Professional movers can provide a variety of benefits, including:
More time to deal with the other aspects of your move
The movers are well worth the cost, due to the fact they are professionals and insured
Less stress than if you were trying to move without the proper equipment and experience
More friends and family that aren't being asked to help move
If your new/old home or office is in Hoboken and you're planning to relocate, call the best Hoboken movers to help you. Hoboken is one of the cities our Hudson County movers serve. Do not hesitate to contact us and we'll be happy to respond to your inquiries.
Why choose our Hoboken movers?
We are affordable. It is true that you cannot put a price on quality but with us, quality comes at an affordable price. There is nothing better than having someone do the job properly while staying within your budget.
We are punctual. Tardiness is against our work philosophy. Our Hoboken movers always stick to the schedule. They arrive on time and finish the job exactly as planned. There will be no unexpected delays during the move.
We take care of your belongings. Without precision and a gentle touch, most items get damaged during a move. To prevent this from happening, our Hoboken movers are taught to handle all items with respect and attentiveness.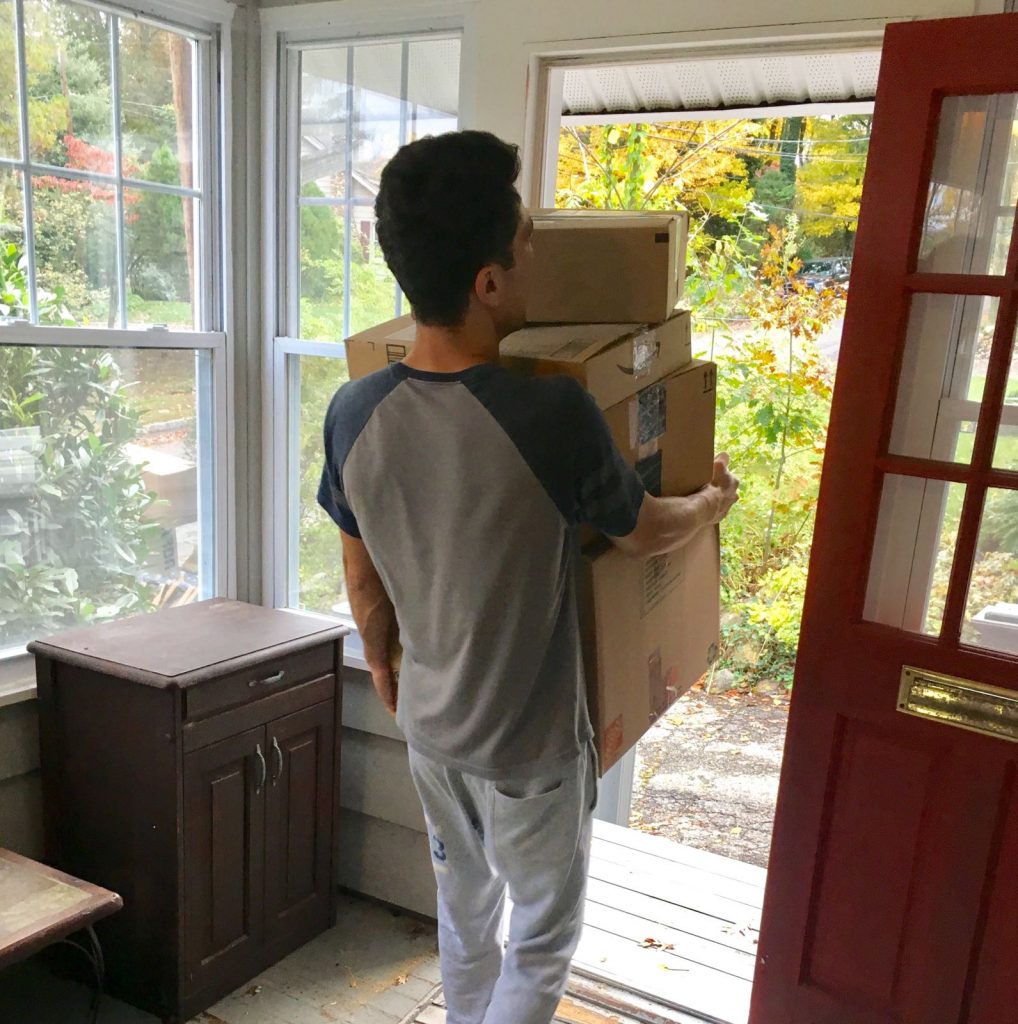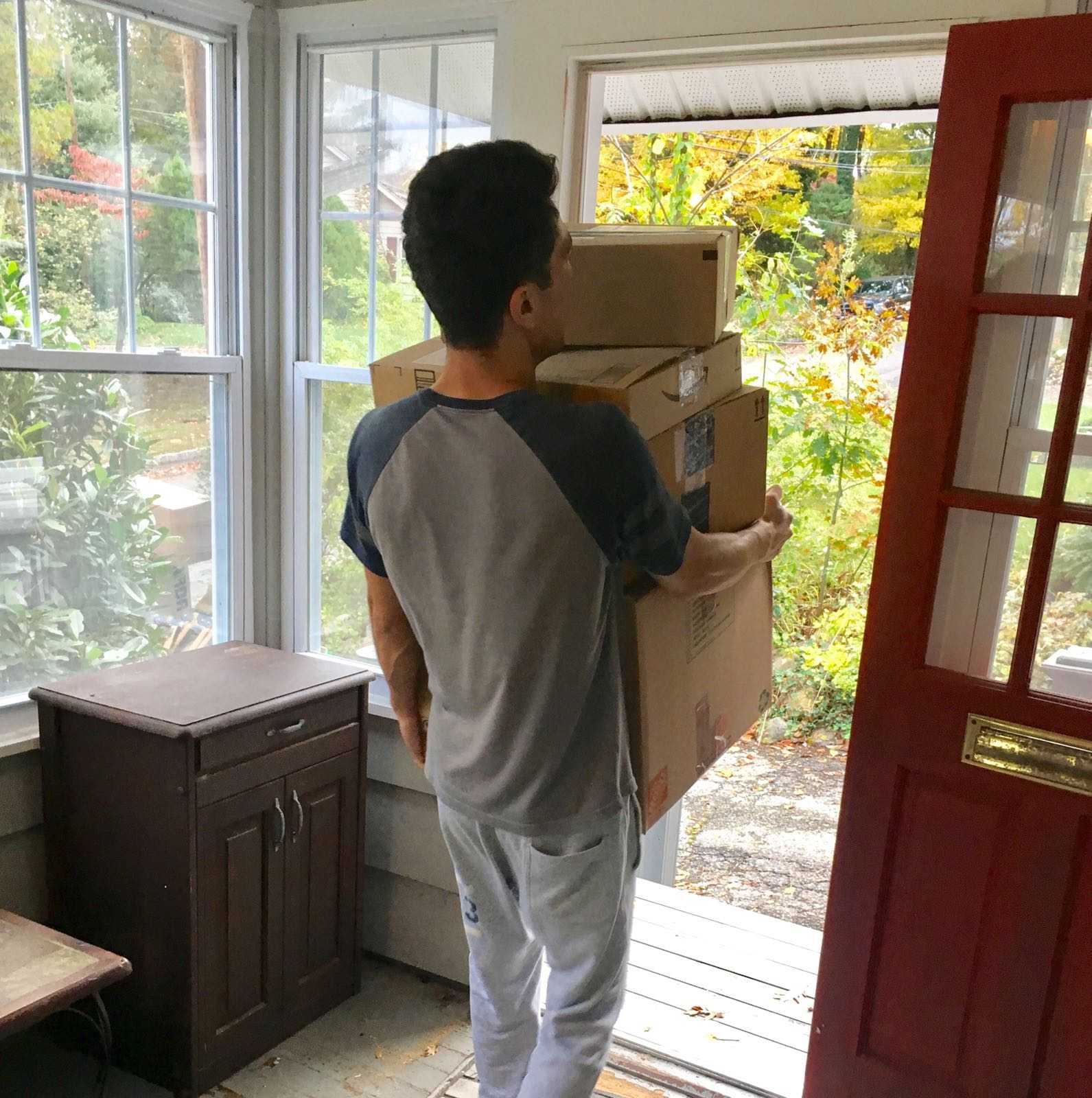 We offer a wide choice of Hoboken moving services
Vector Moving NJ has prepared a number of Hoboken moving services you can combine the way you want in order for you to have the best moving experience.
Residential and commercial moves
The most common Hoboken moving service we provide is residential moving. Over the past years, our Hoboken movers have helped thousands of satisfied clients move their entire homes. Additionally, there is commercial moving, which is executed with the same precision and dedication.
Local moving
For local Hoboken moves, hiring local moving companies is the obvious choice. All Hoboken moving companies do local moves but not all of them are to be trusted. We are insured and licensed to organize both local and long-distance relocation. We will do everything in our power to make sure your local move is carried out perfectly.
Long-distance and cross country moving
Long distance relocation demands careful planning and execution. Moving across the state or across the country is more challenging for everyone, in comparison to local moves. This fact adds to the stress moving generally causes. Nevertheless, when working with our skilled professionals, nothing is too hard or too risky.
Packing and unpacking
A Hoboken moving service many customers need is packing. Using our moving company packing services is a decision you won't regret. We can pack everything for you, or just the most fragile items. Also, if you want to pack yourself, you can do it using our packing material. Although it looks easy, unpacking can be very messy and complicated, plus, it takes a while. If you let us do it, everything will be safely unpacked in no time.
Special Hoboken moving services
Moving certain items, such as furniture or pianos, can be extremely difficult unless you have the right tools and a fair amount of experience. Fortunately, that is exactly what our Hoboken movers have. Moreover, we offer free storage for up to 30 days.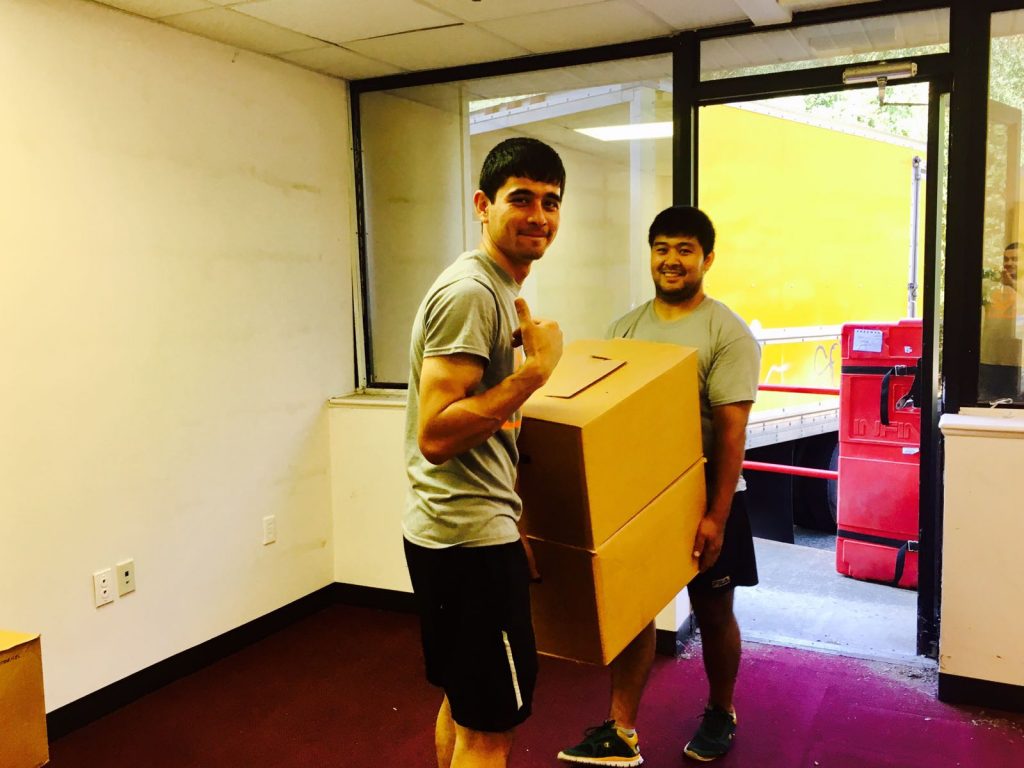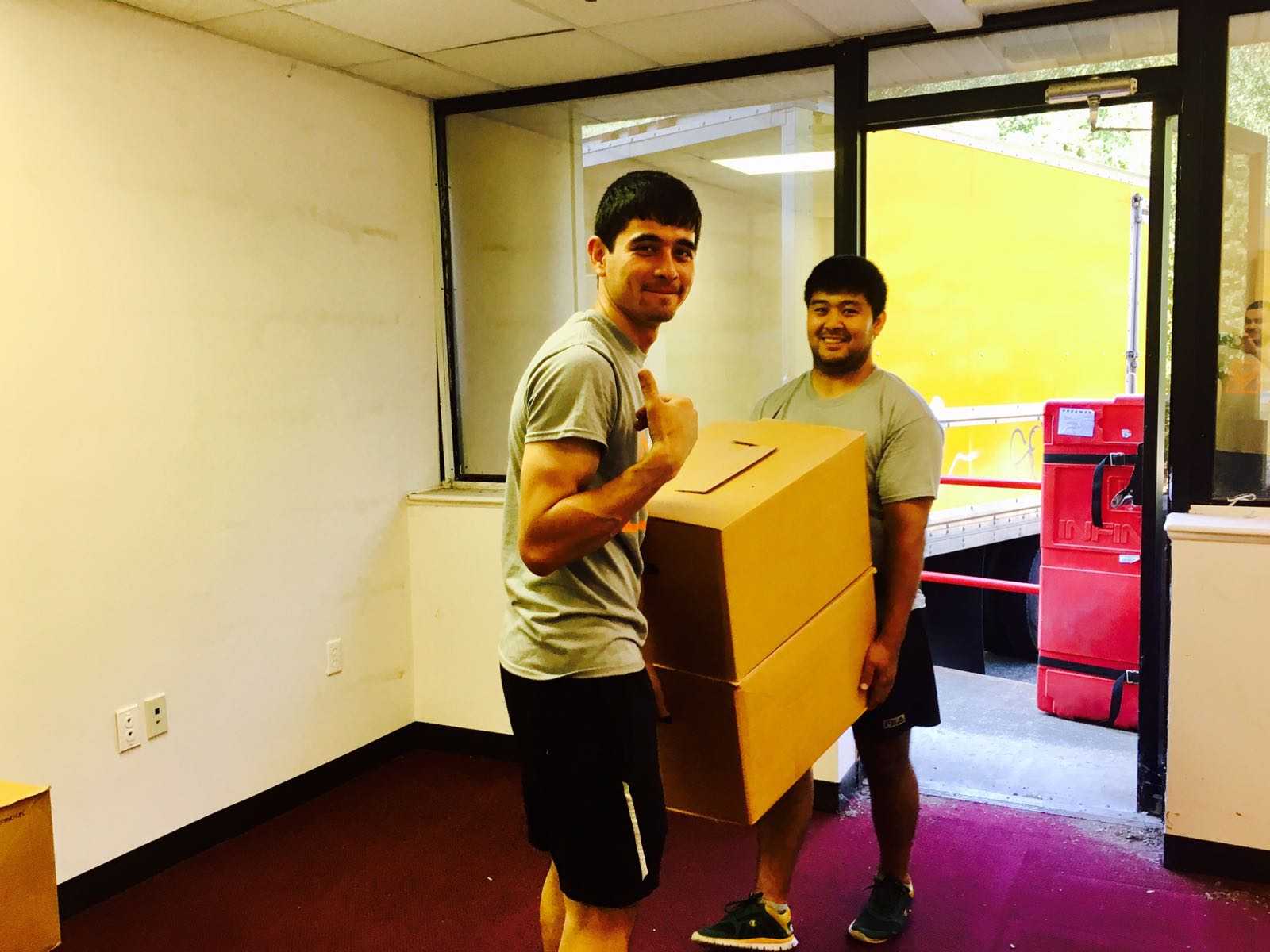 Moving to Hoboken, New Jersey
Hoboken has become a prominent residential, commercial, educational, tourist and cultural destination. Various ethnicities and cultures have influenced Hoboken's community and made it what it is today. Whether you're moving here for work or any other reason, living in Hoboken will be the experience of a lifetime, and who knows, perhaps you end up spending a lifetime here. If you don't know much about Hoboken, here are a few things you might find interesting.
Location
Hoboken is a small city in Hudson County, NJ. It is part of the New York metropolitan area. It is located between Weehawken, Union City, and Jersey City. Also, it is bordered by the Hudson River, lying on its west bank. The river separates it from Manhattan.
Economy
Hoboken is one of the best NJ cities for entrepreneurs. Moreover, it is among the best cities for new college graduates in the USA. Stevens Institute of Technology – one of the oldest technological universities in the country – contributes significantly to the city's economy. Currently, the unemployment rate is 2.6%. The median household income is $106,875. The income per capita is $69,476. The sales tax rate is 7.00% while the income tax is 5.53%.
Transportation
Hoboken is one of the most walkable cities in the county. If walking is not your style, there is a variety of transportation options available in the city. 56% of residents use public transportation for their daily commute which makes Hoboken the city with the highest use of public transportation in the country. Biking is also a popular option since the city is bicycle friendly. The Hoboken Terminal is a major transportation hub for the NY/NJ metropolitan region.
Free time
Wondering what to do after Hoboken movers leave your new Hoboken home? Don't worry, you will never run out of fun activities. Numerous places and events make Hoboken one of the most exciting small cities in the USA. It has a vibrant music and arts community, excellent restaurants and bakeries, including the famous Carlo's Bake Shop, bars and nightclubs, a variety of shopping options, and much more.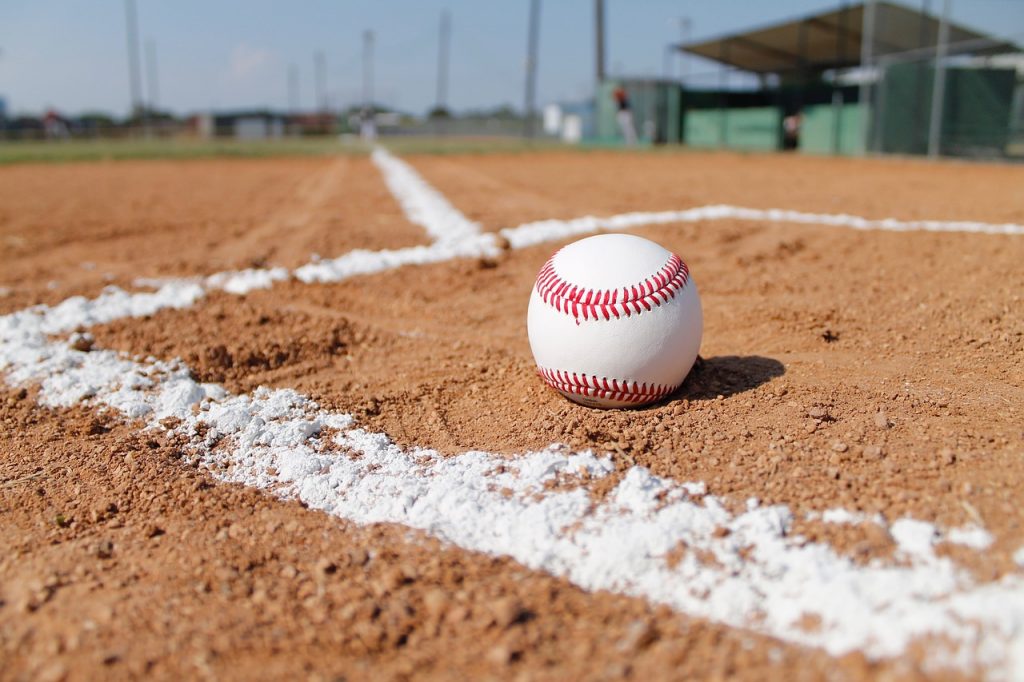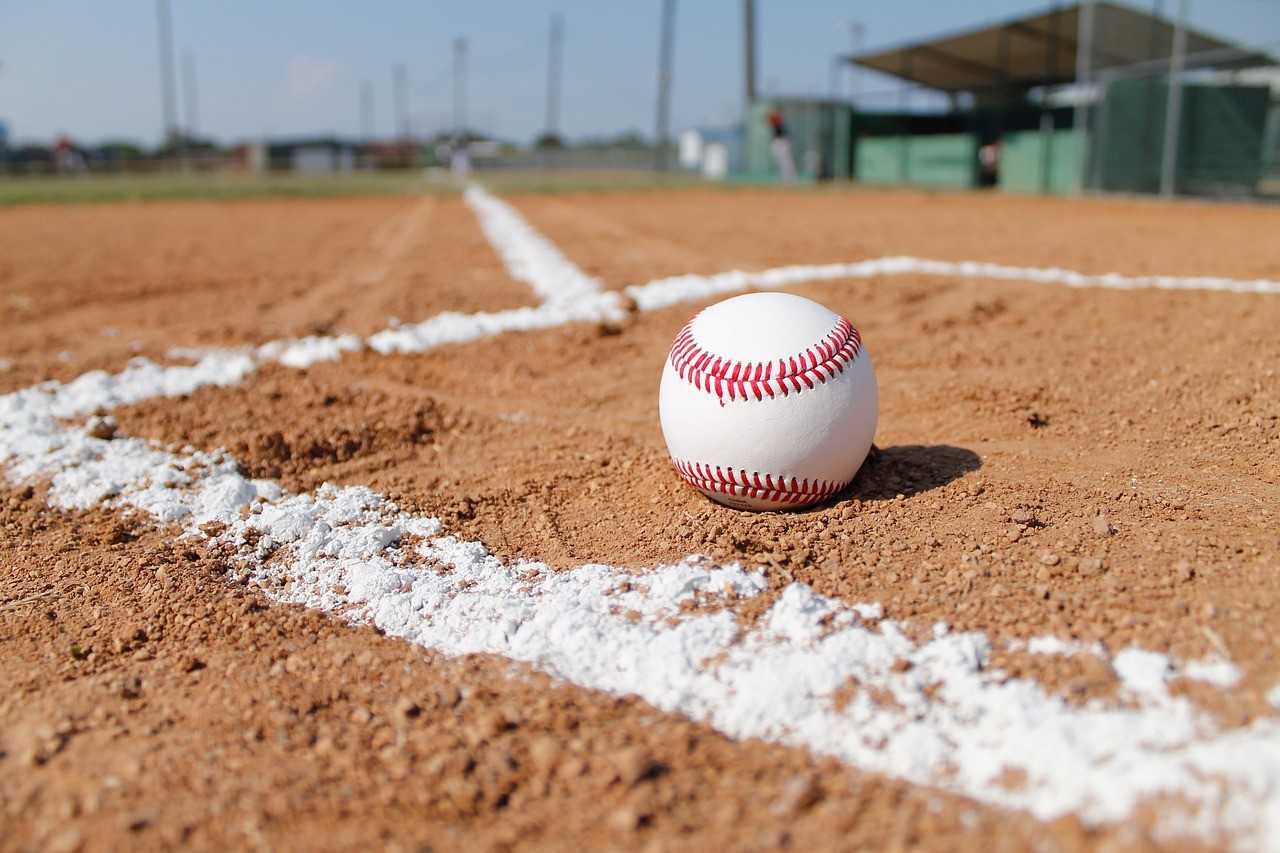 Community events you can't miss
Hoboken Comedy Festival
The Shakespeare Festival
Hoboken Arts and Music Festival
Movies Under the Stars
Hoboken International Film Festival
Hoboken Italian Festival
Feast of Saint Anthony's
Saint Ann's Feast
Hoboken (Secret) Garden Tour
Saint Patrick's Day Parade
Hoboken Studio Tour
Hoboken House Tour
Recreation
Walk, bike or jog along the Hudson waterfront walkway enjoying breathtaking views of Manhattan and New York Harbor. You can also kayak in the Hudson for free! Furthermore, Hoboken has a lot of parks where you can appreciate nature and escape the stress of urban life. Some of them are:
Elysian Park
Stevens Park
Church Square Park
Columbus Park
Maxwell Place Park
Pier A Park
Frank Sinatra Park
Moving Tips from Vector Movers
We have done quite a few moves in our day and we wanted to give you a few tips regarding preparation for your big day.
If you live downtown where parking is scarce, please consider parking your vehicle up front and then moving it once the moving truck arrives to give them premium access
Keep a box of cleaning supplies under the sink to use after movers leave to clean up the area
Use your clothes, linens, and towels as free packing material to cushion your fragile items
Make sure you are not boxing up and trying to move any flammable materials
Relax and let us take care of all of the rest of the details
Please give us a call at 201-266-3666 and let us know how we can serve you in the moving world. Since you are reading this, you are already on our website. You can look for the request a quote box and get a quote that way as well. We can quote you for every aspect of the move or just the parts of the move that you require. We can provide packaging supplies for you in the quote as well, which we will provide days prior to the move. Give Vector Movers a chance to prove we are the best New Jersey movers in Hoboken.