Moving is often considered one of the most daunting and stressful experiences for families. Not only does it require a significant investment of time, but it also comes with a hefty price tag. The expenses associated with relocating an entire family can include down payments, deposits, hiring professional movers, renting trucks, purchasing packing materials, and more.
For low-income families affording movers in New Jersey for convenient transportation can be challenging. The financial burden can be overwhelming, especially for those living paycheck to paycheck or with limited income. There are organizations that offer grants, assistance programs, support services, and charitable initiatives aimed at helping individuals overcome these challenges. These resources provide a lifeline for those in need, ensuring that the financial barriers of moving can be surmounted and a smooth transition can be achieved.
Available Moving Resources for Low-Income Families
Government Assistance Programs: Many governments at the local, state, and federal levels have recognized the importance of supporting low-income families during the moving process. They offer various assistance programs that provide free or subsidized moving services. These programs can be accessed through social service agencies, housing departments, or community organizations.
Non-Profit Organizations: Numerous non-profit organizations are dedicated to helping low-income families with their relocation needs. These organizations collaborate with volunteers, donors, and partner agencies to provide free moving services, including packing, loading, transportation, and even temporary storage.
Community Support Networks: Local communities often come together to support their residents during challenging times. Community support networks may offer free moving services through volunteer programs or community-driven initiatives. These services rely on the goodwill and generosity of individuals who are passionate about helping their neighbors.
Collaborative Efforts: Charitable organizations join Forces with moving Companies to provide free moving services for low-income families. These partnerships leverage the resources and expertise of professional movers to ensure a smooth and cost-effective move for those in need.
What Are Low-Income Or Relocation Assistance Programs?
Government-sponsored or nonprofit initiatives known as low-income or relocation assistance programs aim to offer financial aid and diverse forms of support to individuals or families experiencing financial hardships or requiring assistance while moving to a new home. These programs often cover expenses related to housing, transportation, and other associated costs, effectively relieving the financial burden faced by eligible recipients.
Each of the initiatives serves to address the specific needs of individuals and families requiring financial support or housing assistance during their challenging circumstances.
Are There Nonprofit Organizations That Provide Free Moving Services To Low-Income Families?
Absolutely. Nonprofit groups play a crucial role in helping low-income families with their relocation needs. These organizations offer a wide range of services. Including financial aid to cover moving expenses, assistance in finding affordable housing options, and support in job training and employment search within the new community. Furthermore, many nonprofits provide case management services and various forms of assistance to guide individuals and families through the moving process and help them settle into their new environment.
Organizations like churches, neighborhood associations, and social service groups are among the nonprofit entities that actively provide relocation support to individuals in need. Their dedicated efforts contribute to ensuring that resources for low income families the necessary guidance, and support to successfully navigate the challenges associated with their move and establish themselves in their new surroundings.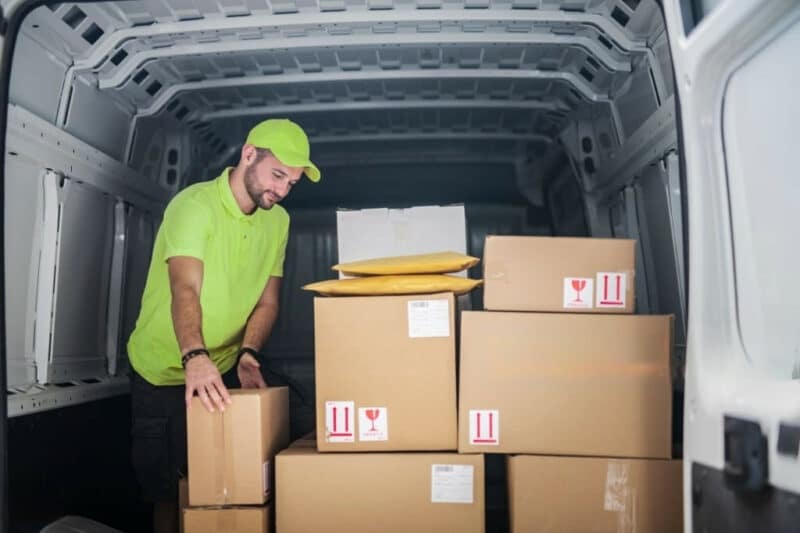 Assistance with Relocation: Understanding Relocation Grants
Relocation grants offer financial assistance to individuals or families who are in the process of moving, typically due to employment or specific circumstances. These grants are typically made available by government agencies, nonprofit organizations, or philanthropic institutions with a focus on supporting individuals during their transition.
Relocation grants can be used to cover a range of moving-related expenses, such as moving costs, temporary housing, and other financial needs associated with the relocation process. The specific amount and eligibility criteria for these grants may vary depending on the entity offering the assistance.
By offering relocation grants, these organizations aim to alleviate the financial burden associated with the moving process, enabling individuals and families to navigate their relocation journey with greater ease and financial stability.
Federal Relocation Assistance Program (FEMA): A Lifeline After Natural Disasters
FEMA plays a crucial role in providing support to families and individuals affected by natural disasters. This program offers essential resources to help those whose homes have been damaged and who require assistance with relocation expenses.
Eligibility for the program is determined on a case-by-case basis, primarily through house inspections. To qualify for financial aid, individuals must demonstrate that they are unable to reside in their homes due to the aftermath of a natural disaster.
Applying for assistance is accessible through the DisasterAssistance.gov website. The application process requires a detailed description of the nature of the natural disaster and the resulting damage. In urgent situations, dialing 911 is recommended for immediate assistance. Moreover, in the event of displacement, the FEMA smartphone app serves as a valuable tool for locating temporary emergency shelters.
Supporting Relocation: Office of Community Services
The Office of Community Services plays a vital role in facilitating community development through the administration of substantial Community Development Block Grants. These grants, amounting to millions of dollars each year, provide an opportunity for individuals seeking assistance with relocation costs.
If you require financial support for your first month's rent or other relocation expenses, reaching out to a local Community Action Agency (CAA) is recommended. Many CAAs offer a diverse range of supportive services tailored to meet the unique needs of individuals and families in their respective areas.
Support for Rural Relocation: Rural Housing Service
The Rural Housing Service of the USDA is committed to offering a range of low-income moving assistance programs tailored for individuals moving within rural areas. These programs provide grants and loans that can be used to offset expenses related to the relocation process. Program eligibility is determined by specific criteria, and the application process may vary depending on your household's size and circumstances. To begin the application, it is necessary to be in close proximity to a regional agency office or center. Essential information, including family size and income documentation, will be required as part of the application process.
The Department of Housing and Urban Development (HUD)
HUD administers moving grants to assist individuals or families facing homelessness or eviction. This program ensures access to new housing for those in need. In certain cases, provides rental support along with relocation assistance.
Additionally, individuals whose homes are scheduled for demolition or acquisition as part of government-funded projects can also seek relocation assistance from HUD. By reaching out to local housing authorities and homeless shelters, eligible individuals can access funds through this program.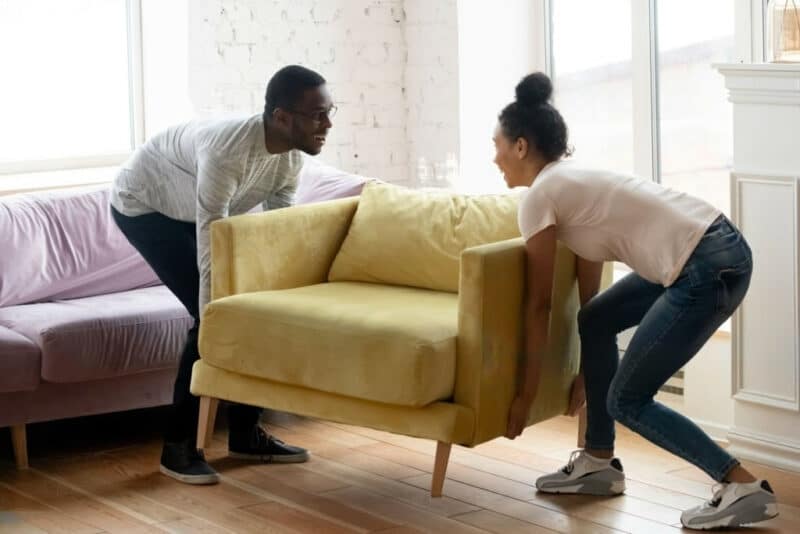 Support from Your Church: A Source of Financial Assistance
If you find yourself facing financial constraints, reaching out to your local church can provide a potential solution. Churches often extend assistance to their regular members who are in need. Through generous donations received by the church, individuals requiring financial support can benefit from these available funds. Additionally, consider contacting benevolent donors within your church community, as they may also be willing to offer their assistance. Remember, your church can be a valuable resource in times of financial difficulty. They may provide the help you need to navigate challenging circumstances.
Final Thoughts
Moving should not be a barrier for low-income families seeking to improve their living conditions or pursue new opportunities. Free moving services for low-income families provide a lifeline, offering financial relief, expert assistance, and access to essential resources. Leverage available resources and support systems to overcome moving challenges and embark on a new chapter with confidence and ease.
Remember, moving is not just a physical transition but an opportunity for growth and progress. With the availability of free moving services, low-income families can make their moves possible and embrace a brighter future.