Preparing for a move involves more than just packing boxes and hiring packers and movers Jersey city. One crucial aspect that often gets overlooked is changing your address. Whether you're moving across town or to a different city, it's important to officially update your address. Be ensure you receive your mail without any interruptions. In this article, we'll guide you through the process of changing your address. You can stay connected even during this transitional period.
Planning Ahead: Before You Move
Before diving into the logistics of changing your address, it's essential to plan and make a checklist of tasks to accomplish before the move. Here are some important factors to consider:
Notify Postal Services and Mail Forwarding. Informing the postal services about your impending move is crucial to avoid missing important mail. Submit a change of address form with your local post office or use their online services. Ensure your mail gets forwarded to your new address during the transition period.
Update Personal Records. Review and update your records to reflect your new address. Ensure your driver's license, vehicle registration, voter registration, and other official documents reflect your current address.
Inform Financial Institutions. Notify your bank, credit companies, and financial institutions of your address change to avoid service disruptions and ensure seamless receipt of statements and important notices.
Where Are You Moving? Understanding the Impact on Your Address Change
The location of your new home plays a significant role in determining the necessary steps for changing your address. Consider the following scenarios:
a) Moving within the Same City or Town. If you're relocating locally, changing your address can be a relatively simple process. Focus on updating your address with local service providers, utilities, and organizations. Remember to notify your employer, schools, and healthcare providers to avoid any potential inconveniences.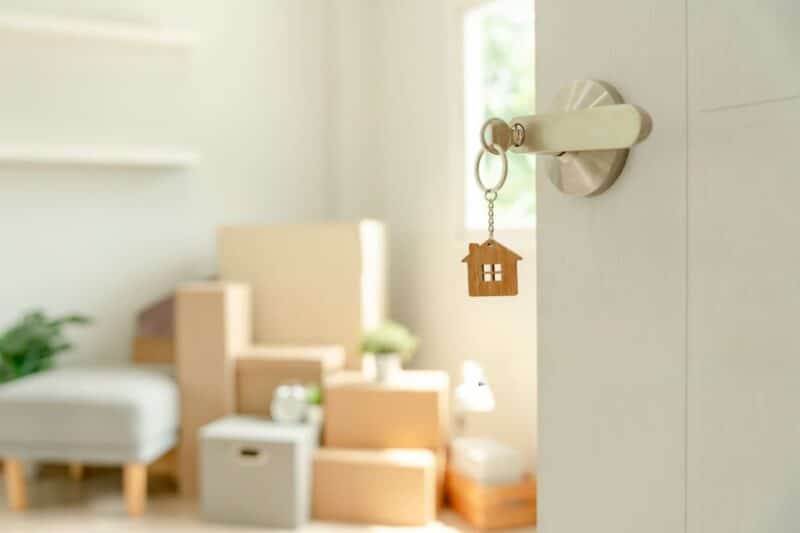 b) Moving to a Different City or State. Relocating to a different city or state requires a more comprehensive address change. In addition to updating local service providers, you'll need to inform government agencies. Also, update your voter registration, and potentially transfer your driver's license and vehicle registration to the new jurisdiction.
What to Change When You Move: A Comprehensive Checklist
To ensure a seamless transition, it's essential to update your address across various aspects of your life. Here's a comprehensive checklist of entities and organizations to notify when changing your address:
Government Agencies and Services. Notify the Social Security Administration, Internal Revenue Service (IRS), Department of Motor Vehicles (DMV), and any other relevant government agencies about your new address.
Utilities and Service Providers. Contact your utility providers, such as gas, electricity, water, internet, and cable, to update your address and schedule service transfers or cancellations, depending on your needs.
Financial Institutions. Update your address with your bank, credit card companies, insurance providers, and investment accounts to ensure the continuation of financial services without interruption.
Subscriptions and Memberships. Inform magazine subscriptions, newspapers, online retailers, gyms, and other membership-based services about your address change to avoid missing out on deliveries or important updates.
Where All to Change Address: Often Overlooked Places
Don't overlook the smaller places where your address may need updating. In addition to major organizations, to ensure a comprehensive address change. Consider the following:
a) Online Accounts and E-commerce Platforms. Review and update your address on online shopping platforms, social media accounts, email providers, and other online services you frequently use.
b) Healthcare Providers and Insurance Companies. Notify your healthcare providers, including doctors, dentists, and specialists, about your new address. In addition, update your address with your health insurance to avoid any issues with claims.
c) Professional and Personal Networks. Inform your employer, colleagues, professional organizations, and personal contacts about your address change. Be ensure they have the most up-to-date information for communication purposes.
Changing your address with the Postal Service
Updating your address with the Postal Service is a hassle-free procedure. It guarantees the seamless forwarding of your mail to your new location. Here are two simple methods to notify the post office about your address change:
Online Method: Visit USPS.com/move to change your address conveniently online. It's important to note that you do not need to pay a separate company for this service. Beware of scammers who may charge exorbitant fees. You can accomplish the same task for just $1.10 through the "Who is moving?" section on the official USPS.com website.
In-Person Method: Head to your local post office and request the Mover's Guide packet. The packet contains the necessary forms and information to update your address with the Postal Service. The staff at the post office will assist you in completing the required documentation.
By following these methods, ensure seamless mail forwarding to your new address. Staying connected with important correspondence during your transition.
Conclusion
Mastering the art of changing your address is a crucial aspect of a successful move.
Plan ahead, understand the impact of your move, and update your address diligently for a seamless transition to your new home. Remember to create a comprehensive checklist, notify important entities, and stay organized throughout the process. With these steps in mind, you'll be well-equipped to tackle the address change process with confidence and ease.
Remember, changing your address is not just about updating a physical location; it's about maintaining connectivity and ensuring uninterrupted services and communication in your new chapter of life. Happy moving!