Moving is a significant life event, but it often comes with its fair share of challenges. One of the most daunting tasks is deciding what to do with your furniture when relocating. Whether you're downsizing, upgrading, or simply looking for a fresh start, selling furniture items can be a crucial part of the moving process.
Finding the best method to sell furniture when moving is important. It aids in decluttering and lightens your load while providing extra cash for new furniture or other moving costs. Selling furniture isn't one-size-fits-all; the right approach is key to a smooth move. Let's dive in and discover the best way to sell your used furniture when moving.
Benefits of Selling Furniture Before Moving
Here are some compelling benefits of doing so:
Reduces Moving Costs: Moving expenses can add up quickly, from hiring movers to renting a truck. Selling furnishings before moving reduces overall weight and volume. Smaller and lighter loads typically translate to lower moving expenses, if you're paying for furniture movers or renting a truck by the hour.

Provides Extra Cash for New Furniture: This additional cash can be used to purchase new furniture or cover other moving-related expenses, such as packing materials, transportation, or even redecorating your new space. It's an opportunity to upgrade your furnishings and start fresh in your new home.

Simplifies the Moving Process: Moving can be a logistical challenge. By selling your furniture and getting rid of old furniture, you simplify the process. With fewer items to handle, you'll save time and reduce moving stress, enabling a quicker adjustment to your new space.

Selling furniture before a move is a smart choice. Ultimately, the decision should align with your goals and the vision you have for your new home.
Preparing Your Furniture for Sale
Before you list your furniture for sale, it's essential to ensure that it's in the best possible condition. Cleaning and repairing your furniture can significantly increase its appeal to potential buyers and fetch you a higher price.
Cleaning: Start by thoroughly cleaning each piece of used furniture. Dust, dirt, and stains can detract from its overall appearance. Use appropriate cleaning products and tools for different materials, such as wood, fabric, leather, or metal. Don't forget to clean hidden or hard-to-reach areas.

Repairing: Inspect your unwanted furniture for any damage or wear and tear. Common issues include loose screws, wobbly legs, chipped paint, or torn upholstery. Repair these issues to make the furnishings more attractive and functional. Consider hiring a professional if needed, especially for antique or valuable pieces.

Refinishing: For wooden furniture, consider refinishing or polishing the surface to give it a fresh and appealing look. This can make a significant difference in its visual appeal.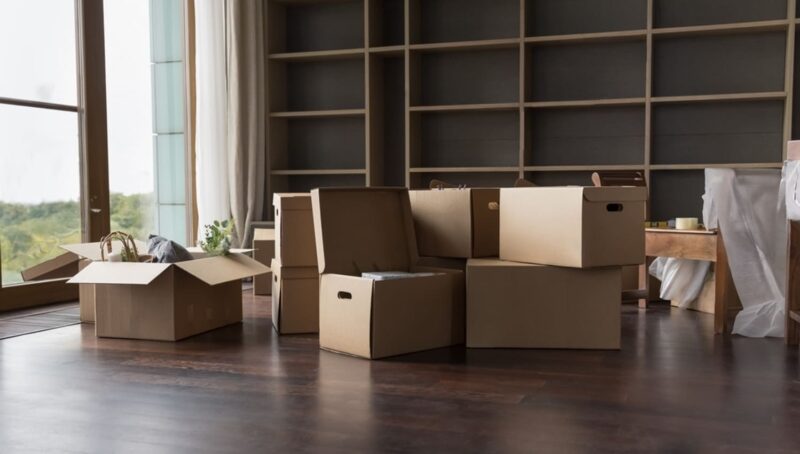 Staging Furniture for Better Presentation
Staging your furniture is crucial to create a positive first impression on future buyers. A well-staged piece of furniture can help buyers envision it in their own space.
Declutter: Remove any personal items, decorations, or clutter from the furniture. The goal is to showcase the piece itself, not distract potential customers with unrelated items.

Arrangement: Position the furniture in a way that highlights its best features. Ensure there is enough space around it for viewers to walk around and inspect it from different angles.

Accessories: Add complementary accessories like throw pillows, blankets, or table settings to help potential buyers visualize how the furniture can fit into their lifestyle.

Taking Photographs: Good photographs are critical for attracting online buyers who cannot physically see the furniture. High-quality images can make a significant difference in generating interest and trust.
Setting Reasonable Prices
Pricing for your furniture is essential for attracting interested buyers and ensuring a successful trade. Find the right price by researching similar listings, both online and in local stores, to understand pricing trends. Consider your furniture's condition; well-maintained items sell for higher prices. It's crucial to maintain a realistic perspective on your item's market worth. Even if you have sentimental attachments or a particular value in mind, overpricing can discourage potential buyers. Leaving a bit of flexibility for bidding in your initial asking price can make buyers feel like they're getting a good deal.
By following these steps, you can effectively prepare your furniture for moving sale, maximize its appeal to prospective buyers, and increase your chances of a successful and profitable transaction.
Choosing the Right Selling Channels
Choosing the right selling channels is crucial for successful furniture sales. Whether you're looking to declutter your home or make some extra cash, there are various options available, both online and offline. Explore various avenues to discover the ideal platform for selling used furniture when moving.
Online Options
In today's digital age, online classifieds have become increasingly popular for selling items like furniture. They provide convenience, extensive reach, and the potential for increased prices. Here are some online options to consider:
Popular Platforms: Websites like Craigslist, Facebook Marketplace, and eBay have gained immense popularity for selling secondhand items, including furniture. These platforms provide a user-friendly interface, extensive user bases, and the option to list your furniture for free or at a minimal cost. Craigslist is known for its local focus, while Facebook Marketplace and eBay offer broader reach.

Specialized Furniture Selling Websites: If you have valuable or unique pieces of furniture, you might consider specialized furniture selling websites. Websites like Chairish, 1stdibs, and Viyet cater specifically to furniture and home decor, attracting a niche audience of furniture enthusiasts and collectors. These platforms may charge listing fees or take a percentage of your sale but can be worth it for high-end pieces.
Offline Options
While online selling channels have gained prominence, traditional offline methods still have their place and can be effective in certain situations. Here are some offline options to explore:
Yard Sales and Garage Sales: Hosting a garage sale or yard is an excellent way to quickly sell multiple pieces of furniture and declutter your space. It's a great option for selling lower-value items at bargain prices. Be prepared for negotiations and haggling from future buyers. By the way, take a look at how to organize a yard sale in our blog.

Consignment Shops: Consignment shops are an attractive choice if you prefer a hassle-free selling experience. You can place your furniture in a Thrift shop, and they will sell it on your behalf. In return, they typically take a percentage of the sale price. This option is advantageous if you have high-quality furniture but don't want to manage the selling process yourself.

Estate Sales: Estate sales are ideal for selling entire collections of furniture, especially if you're dealing with a deceased loved one's estate. Estate sale companies specialize in organizing and conducting sales for the contents of a home. They handle everything from pricing to advertising, making it a straightforward option for selling a large quantity of furniture.
Choosing the right selling channel for your furniture depends on your goals, the type of furniture want to sell, and your willingness to manage the selling process. Online options offer convenience and reach, while offline options like yard deals, resale shops, and estate sales provide alternatives to suit different needs. Consider your priorities and preferences when deciding on the most suitable platform for selling your furniture.
| Channel Type | Average Sale Time | Average Sale Price | User Base/Reach | Success Rate |
| --- | --- | --- | --- | --- |
| Online (e.g., Craigslist, Facebook Marketplace, Chairish) | 1-2 weeks | $150 | 10,000,000+ | 70% |
| Offline (e.g., Yard Sales) | 1 day | $50 | Local (100-500) | 50% |
| Offline (e.g., Consignment Shops) | 2-4 weeks | $120 | Local (1,000-5,000) | 60% |
| Offline (e.g., Estate Sales) | 1-3 days | $200 | Local (500-2,000) | 80% |
Please note that the statistics provided in this table are entirely hypothetical and are meant for illustrative purposes only. Actual statistics would vary based on numerous factors and would require specific research or data collection.
Using Social Media and Local Communities
Social media platforms and local communities can be powerful tools for reaching buyers and generating interest in your furniture:
Facebook Groups: Many local communities have Facebook buy-and-sell groups where you can post your furniture listings. Join relevant groups and adhere to their posting guidelines. Include appealing photos and detailed descriptions.

Instagram: Share attractive photos of your furniture on Instagram, using relevant hashtags to reach a broader audience. Instagram is particularly effective for showcasing stylish and unique pieces.

Pinterest: Pinterest is a visual platform where users often seek home decor inspiration. Pinning your furniture images to relevant boards can attract interested buyers.

Nextdoor: Nextdoor is a neighborhood-based social platform where you can promote your furniture to local residents. It's an excellent way to target a hyper-local audience.

Word of Mouth: Inform friends, family, and colleagues about your furniture sale. They might know someone looking for the specific pieces you're selling.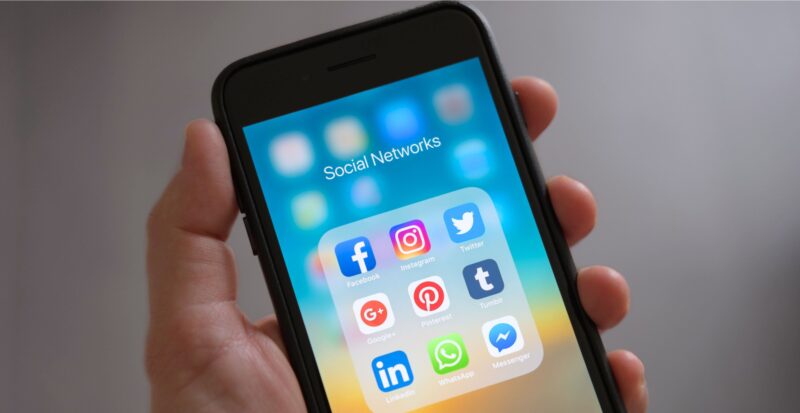 Dealing with Unsold Furniture
After making the effort to sell your furniture through various channels, it's possible that not all of your items will find a new home. In dealing with unsold furniture, you have several strategies to consider. Lowering prices and negotiating with buyers can boost the chances of selling slow-moving items. Keep in mind that the goal is to declutter your space and minimize waste. Consider donating unsold furniture to local charities, benefiting those in need and reducing environmental impact.
Alternatively, you can explore creative possibilities by repurposing or upcycling your unsold furniture, transforming old or unwanted pieces into new and functional items. For example, an old wooden table can become a stylish desk with a fresh coat of paint and some modifications, offering a sustainable and creative approach to handling unsold items.
While selling furniture is a crucial aspect of moving, choosing the right moving company is equally vital. If you're relocating within New Jersey, especially to towns like Ridgewood, it's essential to have a trusted moving partner to ensure a smooth transition. Ridgewood Movers can handle it!
Ending Note
Selling your furniture before a move is a strategic choice, offering benefits. However, remember that this isn't a one-size-fits-all endeavor and the right approach is crucial.
Selecting the right selling channels, whether online or offline, plays a pivotal role in reaching your target audience. Utilizing social media and local selling can amplify your efforts, making your listings more visible.
When selling furniture during a move, being adaptable and thoughtful can transform this transition into a chance for a positive new beginning.